Free eGuides
Buying a Home

Homeownership may be closer than you think!
Our extensive first time buying guide explains the benefits of homeownership and contains useful information about the home buying process.
Thinking about buying your first home? We LOVE working with First-time Homebuyers!
Click here to download the eGuide.
---
Selling Your House

It's difficult to know when is the best time to sell, or how to get the most money for your house, but you don't need to go through the process alone.
You may be wondering if prices are projected to rise or fall…or how much competition you may be facing in your market. The free eGuide below will answer many of your questions and likely bring up a few things you haven't even thought about yet.
---
Millenial's Guide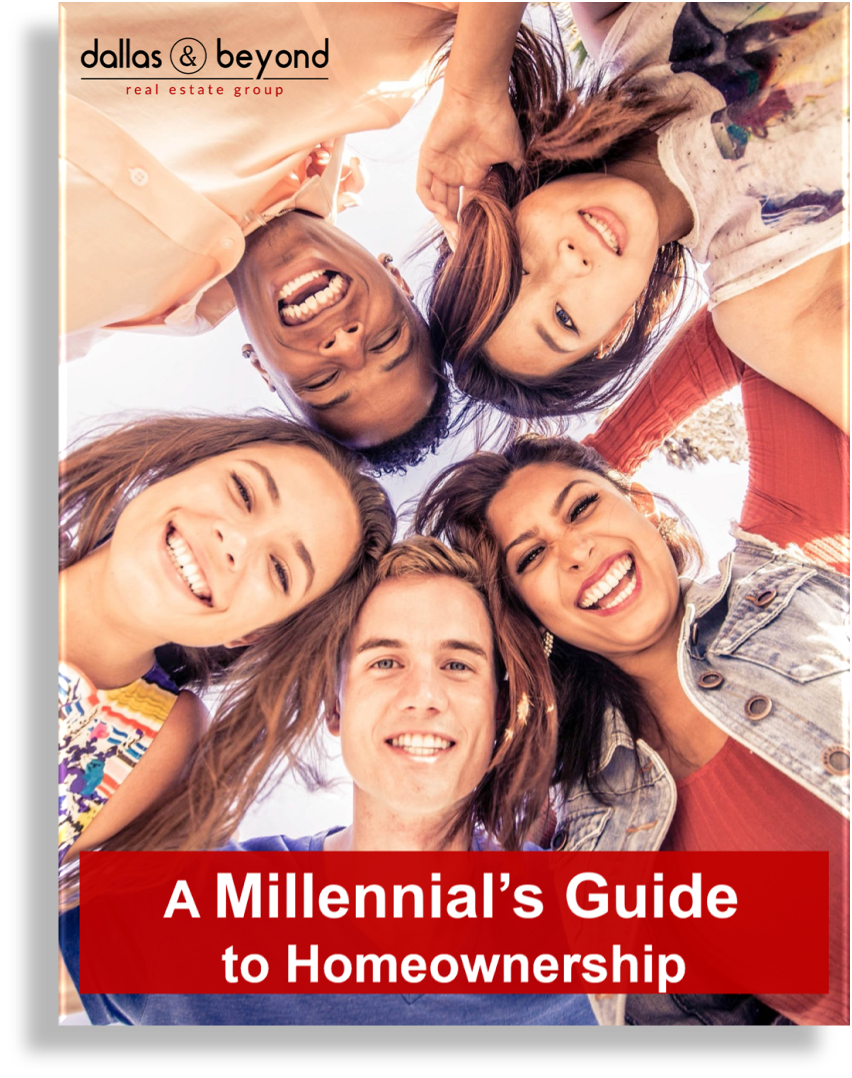 If you are one of the millions of Millennials who has seen their peers begin to buy homes recently and are wondering what it would take for you to do the same... you've found the right eGuide!
There are many stereotypes and myths about the Millennial Generation as a whole, AND about what it takes to buy a home in today's market.
These myths have prevented many Millennials from even considering homeownership as an option for them and their families.
Click here to download the eGuide.
Want to talk? Please call us 469-451-6330